Part IV Pay Up or Get Out, Flood Insurance HUD CDBG-DR Federal Policy, Laws, Rules, Guidance.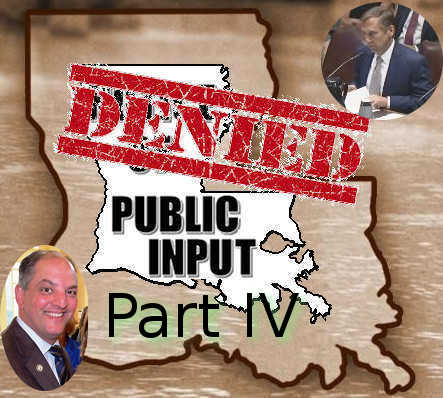 By: Murray_Wennerlund

(Contributor)

233 views
Location: LA
DR-4277
DR Date: 9/13/2016
Published:

11-21-2018

Updated:

6-5-2019

Disaster: Floods and flash floods
Dept.: OCD-DRU
State of Louisiana OCD-DRU Directors Response to unfair policy enforcement: "...completely incorrect information and statements not based in current law or policy...". Show related Federal Policy, after all, its hard to trust without transparency.
Contributing, Always a Two-Way Street.