Part II Pay Up or Get Out, You have not provided evidence that you are maintaining sufficient flood insurance.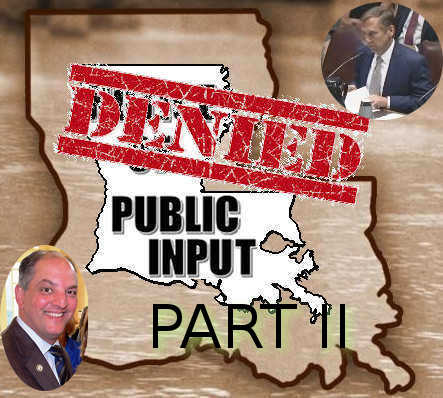 By: Murray_Wennerlund

(Contributor)

512 views
Location: LA
DR-4277
DR Date: 9/13/2016
Published:

11-21-2018

Updated:

6-5-2019

Disaster: Floods and flash floods
Dept.: OCD-DRU
State of Louisiana OCD-DRU Directors Response to unfair policy enforcement: "...completely incorrect information and statements not based in current law or policy...". The letter that the state sent to flood victims is below. You have 30 days to comply.
Contributing, Always a Two-Way Street.