Building an online community takes time and the willingness to provide change that best suits the growth of the online community.
If you can design it you can build it, with skilled people of course.
The direction of the community has to be clear, we want to bring content that offers insight to the issue. Content generated from sources are generally the best. We educate each other by sharing experiences. We also grow our knowledge which directly assists us in learning even more.
Our Community is Free to visit online. You can become a member for free. When you are ready to help or need to pay it forward we have "Contribute" buttons in the site. Even in your profile you'll find a form to which you can contribute funds.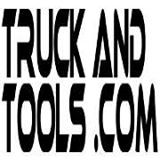 We are not at this time building a Not for Profit, the restrictions imposed are too great for what our focus is all about. We do offer professional marketing services within our pages which focus on specific people in need of specific handyman services, contractor services, as well as craftsman and tradesman. You all become the developers of our community by taking from the community and giving back to the community we grow stronger to help you and others like you even more.
Now and Future
Bring together in a group your skilled trades all while keeping your independence. With labor brokers collecting the jobs because they are able to find vast pools of low cost labor you as an independent contractor have very few labor pool options. By working with others like yourself that issue is no longer an issue.
Join TruckAndTools.Com and get into the loop with others like you. It can't hurt finding others with trucks and tools that are willing to work as a group n some projects that need more than just one skilled hammer.
Finding ways to help by posting your skills through video a very powerful tool.
Reach out to me via the contact page and post your skills when you have a minutes so those that use generic searches on Bing and Google can find you.
Recent Articles
Published Sat Jan 15 2022 viewed 33 times.
Published Sat Jan 15 2022 viewed 29 times.
Published Sat Jan 15 2022 viewed 35 times.
Military Heavy Equipment Operators
LA, FL, TX, PR, NC are receiving billions in US taxpayer dollars to mitigate against future flood disasters. We are looking to help your county or parish find the best clearing and dredging people. Contact us about your experience.
New Research
Published Thu Jan 13 2022
Published Thu Apr 23 2020
Murray Wennerlund
5-17-2021
535
2 min. 48 seconds read
Monitor your watershed areas and get hydro alerts from the gauges up-stream from your home, family and structures. Use the information to keep safe during river flood
Murray Wennerlund
11-8-2020
553
10 min. 30 seconds read
Learn how to fund your recovery project after being a victim of a federally declared disaster. You can also use some of these agencies to recovery from local and state declared disasters. Most of the focus here is on federal agencies and programs.
news.google.com
TruckAndTools.Com - Google News
Read full articles from TruckAndTools.Com and explore endless topics, magazines and more on your phone or tablet with Google News. TruckAndTools.Com - Google News.
Watchdog Moderators:
You spend countless hours researching disaster recovery for the citizens of your state. You research your state leadership and it's workforce on all matters associated with disaster recovery. You make it your concern to help others by providing much needed information. You take all disaster recovery issues facing homeowners today and make them your Matters Under Review. If this sounds like you, visit Matters Under Review (MUR) for more information.
Results of a Perfect Project. From one generation to the next, we know if your project is designed perfectly you will have perfect results no matter if it's 1928, 1995 or 2022.