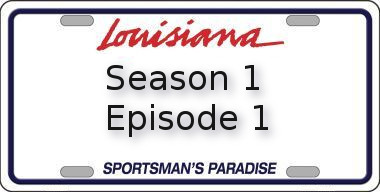 "Gross Negligence, Gross Incompetence and Willful Misconduct, Restore Louisiana Homeowners Program" the series.
Tonight's episode entitled "Gross Incompetence Elevation Costs" episode 1.
NOTE: You might find this a bit humorous, but it's actually based on documented facts of 2 groups separated by 10 years working on flood recovery projects.
Restore Louisiana Homeowners Assistance Solution 2 Reconstruction program is closing in on it's first complete home elevation and reconstruction project.
Despite being handed the full Reconstruction program policy and procedures, Solution 2 Reconstruction team is still in the beginning phases of creating Process and Procedures.
According to research, outsourced workers and management have taken nearly one year to process one homeowner and still have yet to document the steps in processing Solution 2 Reconstruction homeowners.
Historical data shows state workers employed as workers worked more efficiently than outsourced companies hired by state workers.
It was found in the year 2008 that state workers awarded 18,914 homeowners with elevation grant money using the system they called, "Simplified Award Process." Current state outsourced management (2018) refuse to follow the 10 year old proven simplified processes and are determined to make a complicate process more complicate than rocket science.
The states Simplified Award Process distributed 18,914 checks in the amount of $30,000 to homeowners in less than one year. Outsourced Solution 2 Restore Management has yet to establish procedures to determine foundation costs even after being given the procedure by the Solution 1 Reconstruction team.
Stay tuned for the onsite Solution 2 Reconstruction podcast series coming next year, maybe, if policy doesn't change.