Research based learning
"Providing resource supported answers."
HUD:
The Department of Housing and Urban Development was established in 1965 by the Department of Housing and Urban Development Act. HUD is the principal federal agency responsible for programs concerned with the nation's housing needs, fair housing opportunities, and improvement and development of the nation's communities. HUD provides the main source of funding for Louisiana's recovery from hurricanes Katrina, Rita, Gustav, Ike and Isaac; and the March and August flooding events.
Common HUD terms are as follows:
CDBG-DR
Community Development Block Grant-Disaster Recovery assistance is the term for the HUD funding stream that is allocated to eligible disaster recovery entities via congressional appropriations. HUD provides flexible CDBG-DR grants to cities, counties and states to help them recover from presidentially declared disasters, especially in low-income areas. This funding provides crucial seed money to begin the recovery process and rebuild in disaster affected areas. Since CDBG-DR assistance funds a broad range of recovery activities, such as housing, infrastructure and economic development, HUD can help communities and neighborhoods that may not otherwise recover because of limited resources.
FR
The Federal Register is the official journal of the federal government of the United States that contains government agency rules, proposed rules and public notices. It is published daily, except on federal holidays. The final rules published in the Federal Register are ultimately reorganized by topic or subject matter and codified in the Code of Federal Regulations, which is updated annually.
CFR
The Code of Federal Regulations is the annual collection of general and permanent rules and regulations (sometimes called administrative law) that were published in the Federal Register by executive departments and agencies of the federal government. The CFR is divided into 50 titles that represent broad areas subject to federal regulation.
FRN
For each congressional appropriation, HUD publishes a Federal Register Notice, outlining the rules and regulations for the CDBG-DR funding.
Action Plan
After HUD publishes the Federal Register Notice for a congressional appropriation, the grantee (eligible government) must develop and submit an Action Plan describing the needs, strategies and projected uses of the CDBG-DR funds. HUD must approve the Action Plan before funds are released.
Action Plan Amendment
As the grantee continues to finalize its long-term recovery goals, or as its needs change through the recovery process, the grantee must submit an Action Plan Amendment to HUD that updates its needs assessment; modifies or creates new activities; or re-programs funds, as necessary. There are two types of Action Plan Amendments, Substantial and Non Substantial, as follows:

Substantial APA (Action Plan Amendment):
At a minimum, the following modifications will constitute a substantial amendment: a change in program benefit or eligibility criteria; the allocation or re-allocation of more than $1 million ($5 million 2016 Louisiana Floods); or the addition or deletion of an activity. Prior to submission of a substantial amendment, the grantee is encouraged to work with its HUD representative to ensure the proposed change is consistent with the FRN, and all applicable regulations and federal law. Substantial amendments will require a public comment period as dictated in the CFR (varies for each allocation).
Non-Substantial APA (Action Plan Amendment):
Action Plans amended to reflect changes, updates or revisions to original projections are considered non-substantial. For these amendments, the grantee must notify HUD, but is not required to undertake public comment. HUD must be notified at least five days before the amendment becomes effective. HUD will acknowledge receipt of the notification of non-substantial amendments via email within five business days.



DRGR System
The Disaster Recovery Grant Reporting System is an online system that gathers, packages and provides access to a central database containing a wide variety of information about grantees and their projects. Using a secure ID and password, users can access the DRGR System via a web browser. The DRGR System allows the reporting of integrated information, in other words, data that can be aggregated and analyzed in a number of ways that is convenient to HUD management. This allows for the generation of reports that provide an accurate and comprehensive picture of the appropriation when HUD reports to Congress. The DRGR System also provides a data archive of historical information on program performance.
FEMA:
The Federal Emergency Management Agency is an agency of the United States Department of Homeland Security, initially created by Presidential Reorganization Plan No. 3 of 1978 and implemented by two Executive Orders on April 1, 1979. The agency's primary purpose is to coordinate the response to a disaster that has occurred in the United States and that overwhelms the resources of local and state authorities. The governor of the state in which the disaster occurs must declare a state of emergency and formally request from the president that FEMA and the federal government respond to the disaster.
Common FEMA terms are as follows:
Major Disaster Declaration
The President can declare a Major Disaster Declaration for any natural event, including any hurricane, tornado, storm, high water, wind-driven water, tidal wave, tsunami, earthquake, volcanic eruption, landslide, mudslide, snowstorm, or drought, or, regardless of cause, fire, flood, or explosion, that the President believes has caused damage of such severity that it is beyond the combined capabilities of state and local governments to respond. A major disaster declaration provides a wide range of federal assistance programs for individuals and public infrastructure, including funds for both emergency and permanent work.

Louisiana's major disaster declarations for the March and August flooding events are as follows:

Severe Flooding (Disaster 4277) declared on August 14, 2016

Severe Flooding (Disaster 4263) declared on March 13, 2016
FEMA PA
The President can make Federal Emergency Management Agency Public Assistance available to local, state and tribal governments, and certain types of private nonprofit organizations to remove debris, provide emergency protective measures, and restore equipment, buildings and other infrastructure damaged by the disaster. This is done on a cost-sharing basis.
FEMA IA
Federal Emergency Management Agency Individual Assistance programs provide financial or direct assistance to support the recovery of disaster survivors who have uninsured or underinsured necessary expenses and serious needs. This may include assistance for temporary housing and housing repairs, critical disaster related expenses, and the replacement of essential personal property. This assistance is not intended to restore your damaged property to its pre-disaster condition. Through its IA programs, FEMA may also provide funding to the state or tribal government to support programs that address crisis counseling, disaster case management, disaster legal services and disaster unemployment assistance.
FVL
A FEMA Verified Loss occurs when FEMA completes a home inspection and the total damages assessed are greater than $0. Currently, there are around 112,000 homeowners and renters from both the March and August storms that have FVL.
FEMA Damage Assessment

Major / Low: $8,000 to $14,999 of FEMA-inspected real property damage and/or 1 - 4 feet of flooding on first floor.
Major / High: $15,000 to $28,800 of FEMA inspected real property damage and/or 4 - 6 feet of flooding on first floor.
Severe: More than $28,800 of FEMA inspected real property damage, or determined destroyed, and/or 6 or more feet of flooding on first floor.
Louisiana State Agency Terms
RFP
A Request for Proposal is a publicized document that solicits business proposals from potential providers, through a bidding process by an agency interested in the procurement of a commodity, service or asset. It is the process through which the state of Louisiana is able to solicit and review multiple responses, or proposals, from qualified bidders to carry out work on behalf of the state. Respondents are ranked and scored based on their responses to questions and criteria clearly outlined in the RFP. For-profit businesses and non-profit organizations may respond to RFPs.
QA/QC
Quality Assurance and Quality Control can lead to clearer communication, a better understanding of roles and responsibilities by all parties involved, compliance with contractual requirements and a better quality project.

Quality Assurance services are used evaluate how likely it is that a contractor is achieving specified contractual conditions.
Quality Control services are used by contractors to ensure their work achieves the state's specifications, something which they are contractually required to do. It includes activities like reviewing files for compliance with program guidelines and third party inspections of completed housing.
Income Level Terms
Very Low: Households whose total annual gross income is up to 30 percent of the area median family income, as determined by HUD, adjusted for family size.
Low: Households whose total annual gross income is between 31-50 percent of the area median family income, as determined by HUD, adjusted for family size.
Moderate: Households whose total annual gross income is between 51-80 percent of the area median family income, as determined by HUD, adjusted for family size.
Low to Moderate Income: Households whose total annual gross income does not exceed 80 percent of Area Median Income (AMI), adjusted for family size. This number also varies by parish and/or Metropolitan Statistical Area (MSA), depending on the actual median income of a parish or MSA.
Other Terms
NFIP
The National Flood Insurance Program is managed by FEMA and has three components: provide flood insurance; improve floodplain management; and develop maps of flood hazard zones.
SFHA
Special Flood Hazard Area is the land area covered by the floodwaters of the base flood on NFIP maps. The SFHA is the area where the NFIP's floodplain management regulations must be enforced and the area where the mandatory purchase of flood insurance applies.
Elderly
A FEMA applicant who is more than 62 years old. This data does not include all households that have a member of the household that is elderly, it just captures those applicants where the person completing the application as head of household is elderly.
Access or Functional Need
Individuals who may have physical, sensory, mental health, and cognitive and/or intellectual disabilities affecting their ability to function independently (without assistance). Also may include women in the late stages of pregnancy, seniors, and people whose body mass requires special equipment.
State Program Specific Terms:
1. Definitions (Page 15, LRHP Dec. 2018 version 5.1)
Act of Donation: a form of property transfer without exchange or payment.
Applicant: all homeowners who are owner-occupants of a damaged property are applicants.
CDBG-DR: Community Development Block Grant- Disaster Recovery Program.
Common Area Under Roof: The total area under the common roof is primarily interior, conditioned spaces, and for single-story homes, equal to the footprint of the house. The term is also synonymous with the eligible area. In addition, exterior spaces such as detached porches and garages are not considered in the eligible area.
Construction Technical Advisors (CTA): Program staff members who explain to Solution 2 applicants the Scope of Work eligible under the applicant's award, the applicable Program requirements, and the obligations of the applicant and the applicant's homebuilding contractor. Construction Technical Advisors do not provide any construction services or any advice related to construction methods. No warranties or representations regarding construction or repair of the damaged property are provided by such advisors.
Disability: RLHP defines disability, for purposes of the Program, consistent with federal law under The Social Security Act, as amended, 42 U.S.C. §423(d), The Americans with Disabilities Act of 1990, as amended, 42 U.S.C. §12102(1)-(3), and in accordance with HUD regulations at 24 CFR §§5.403 and 891.505.
Duplication of Benefits (DOB): A duplication of benefit is the receipt of funding from multiple sources for the same purpose. The Robert T. Stafford Disaster Assistance and Emergency Relief Act (Stafford Act) prohibits any person, business concern or other entity from receiving financial assistance from CDBG Disaster Recovery funding with respect to any part of the loss resulting from a major disaster as to which he/she has already received financial assistance under any other program or from insurance or any other sources. It is an amount determined by the Program that may result in the reduction of an award value.
Grant Execution Date: Date that assistance is approved for the project.
Habitable: A habitable dwelling unit is one that is structurally sound, weather tight and in good repair.
HCDA: Housing and Community Development Act of 1974.
HUD: Department of Housing and Urban Development.
Low to Moderate Income (LMI) Household: A household is considered to be of low or moderate income if the household income (including income derived from assets) is at or below 80 percent of an area's median income. All income is based on the Area Median Income limits set annually by HUD for each parish or metropolitan statistical area.
Major/Severe damages: $8,000 or more of FEMA inspected real property damage or 1 foot or more of flood water on the first floor.
Manufactured home or Manufactured housing unit (MHU): For the purposes of this Program, references to manufactured homes more specifically refers to mobile homes. Manufactured housing that is of modular construction will be treated as stick- or site-built construction.
New Construction: A replacement home that substantially exceeds the original footprint by 20% or more on the existing lot (if permitted) or the construction of a new home in a new location.
NFIP: National Flood Insurance Program. When the Program refers to NFIP in the context of eligibility or duplication of benefits, the Program is referring to private and public flood insurance programs that cover structural repairs resulting from flood damages.
Reconstruction: Demolition and rebuilding of an existing structure based on the Program's building standards. Reconstructed property is built on the same footprint as the original structure and will not substantially exceed (limited to an increase of 20% or less) the square footage of the current or demolished structure. This requirement will subordinate to the local jurisdiction's building code requirements.
Rehabilitation: Repairs made to an existing structure based on the Program's building standards.
Subrogation: Repayment of duplicative assistance.
Report References:
SCR Structural Consultation Request
SAR Structural Assessment Report (previously "Building Assessment Reports")
REVSAR Revised Structural Assessment Report
PCE Preliminary Cost Estimate
SUTE Structurally Unsafe to Enter
NSSD Notice of Substantial Structural Deficiency
Date: 2-24-2019 Updated: 3-2-2019 Subject:
Resources published here are segments of research projects of past, present and future. All items published will soon be in articles that tie the subject matter together for the big picture results.
Resource Research is also the way we find things out of place in our world today.
This section is completely keyword search enabled so you can find just the topic you need to support your own research projects or to assist in our research resources. We have created a simple copy link so you can embed or link to the resource if you use any segment of this section.
Keep your information open and transparent at all times. You'll find this section grows often and is currently supported by one person so if you are looking for a specific document or topic related to Disaster Recovery use the submit question.
To submit a question you are actually submitting a research resource topic. Your topic will remain offline until the research has been completed. If you have the research and it can be validated please use the contact pages first.
Date: 12-30-2018 Updated: 3-4-2019 Subject: How To Research
FOIA State of Louisiana OCD-DRU 5-23-2018: Request copies of any communications between the Governors Office (J.B. Edwards) and Restore Louisiana Homeowners Assistance Program related to waiving state requirements that contractors working for Restore LA or IEM Inc tasked with rebuilding, repairing homeowners homes damaged by the 2016 floods (DR4277, DR4263) be licensed and insured as per state contractors licensing board rules, regulations and state laws.

(State of Louisiana Reply)


Your public records request, dated May 23, 2018, was received by the Division of Administration on May 23, 2018. We are conducting a search for records. Once the search is finished, the records will be reviewed for privileges and exemptions. We will contact you as soon as the review is completed, and all non-exempt records will be made available to you.
Thank you,
Public Records Requests
Division of Administration
State of Louisiana
Email:doapublicrecords@la.gov



Date: 1-4-2019 Updated: 1-4-2019 Subject:
Requested date: 5-23-2018

As of May 11, 2018
1. Total number of households pending Homeowner Responsibility (Solution 2) and Homeowner Escrow (Solution 1).
2. Total number of LMI Households awarded CDBG-DR Grants that have closed on the grants.
Reply: State of Louisiana DOA 6-7-2018:
Reports do not currently exist that are responsive to your specific public record request. However, with respect to item 2, HUD does publish a quarterly report, the most recent of which is attached, that shows at page 8 of 49 that as of in the first quarter of 2018, 1978 grant awards to LMI households were executed, for a cumulative total of 3321.
Attachment download:
Flood DRGR 1st Quarter Reports
Date: 1-4-2019 Updated: 1-4-2019 Subject:
Requested: 5-29-2018: Copies of Active Contracts that are listed online in the OCDDRU folder but do not have the actual contract linked.
Franklin Associates, LLC Louisiana Housing Corporation 2/12/2016 6/30/2019 $7,143,250 $3,618,750 To perform environmental reviews and homeowner inspections. CDBG-DR funds represented are related to 2016 Flood Work. Other components of the contract funded through other sources.
Alpha Media and Public Relations pending New Corp. 5/28/2016 7/7/2016 $33,413 $33,413 Restore LA Marketing and Outreach.
GrantAnalyst.com, LLC 192237977 Louisiana Department of Agriculture & Forestry 3/16/2017 3/15/2018 $6,100 $6,100 ?Online grant application management system.
Spears Consulting 837070833 TruFund Financial 5/15/2017 5/15/2018 $40,000 $40,000 Marketing/Public Relations spent as of 11.30.17.
Start Corporation 859805285 Louisiana Department of Health and Hospitals 12/1/2015 6/30/2018 $2,802,482 $2,802,482 ?To provide support services required to help individuals rebuild their lives after homelessness, institutional care or other disruptions due to the Flood of 2016. (multiple sources of disaster funding)
Volunteers of America 0750049916 Louisiana Department of Health and Hospitals 12/1/2015 6/30/2018 $49,999 $49,999 To provide support services required to help individuals rebuild their lives after homelessness, institutional care or other disruptions due to the Flood of 2016. (multiple sources of disaster funding)
Westaff 788265564 TruFund Financial 5/4/2017 11/30/2017 $25,686 $25,686 Temp Services.
Xerox Corporation 137644035 Louisiana Department of Agriculture & Forestry 10/16/2017 6/30/2018 $988 $988 Copy machine
>>>
State of Louisiana DOA OCD-DRU response
.
Dated: 6-6-2018
You will be receiving, or have already received, an e-mail invitation to access a dropbox from which you will be able to access the documents referenced below.
Please click on this link to view the contracts:
Dropbox Link to document download.
Date: 1-4-2019 Updated: 1-9-2019 Subject:
Freedom of Information Request Date: 6-1-2018: I would like to know who and what department created the webpage at this address: http://www.doa.la.gov/Pages/ocd-dru/for_training.aspx

I find it not useful at all and when so many public records are missing from the OCD-DRU website pages I feel this is a waste of government resources to allow to be viewed by the public.

State of Louisiana Response dated 6-5-2018:


Your public record request e-mail, dated June 1, 2018, was received by the Division of Administration on June 1, 2018. Upon review, your e-mail does not present a public records request as described in Louisiana R.S. 44:1(A)(2). As such, we are unable to provide a response.

>>>> NOTES <<<<<
Web page was removed and replaced with a redirect to the main page. The state did not acknowledge the report.
Date: 1-4-2019 Updated: 1-4-2019 Subject:
Freedom of Information Request dated 6-18-2018.

Copy of the OCD-DRU policy regarding NFIP (National Flood Insurance Program) ICC (Increased Cost of Compliance) funds with respect to the calculation of duplication of benefits (DOB).


>> State of Louisiana Response 6-22-2018 <<


See attached manual and/or view at this link:Attached Homeowners Manual version 3.1 and download link
pages 51 to 52 of the document pertain to NFIP (building and ICC) and DOB calculation.
Date: 1-4-2019 Updated: 1-4-2019 Subject:
Freedom of Information Request: 6-26-2018, Copy of the "Declined SBA Award Policy".

This document is referenced in
1. "Draft ReLa Program Management Policies (Attachment VII) Page 31 of 189"
2. "Homeowners Manual version 3.1 page 52 under SBA Verification"
>>> Response State of Louisiana <<<
Date: 6-28-2018
The "Declined SBA Award Policy" is found on page 52 of the manual you refer to in your email below. This is the current policy:
"Applicants who have applied for an SBA loan but have a record of declining the loan or have not executed the SBA loan may be considered for RLHP funding, but awards will be adjusted to account for any SBA DOB. If a low to moderate income (LMI) household has declined an SBA loan, a hardship will be presumed and the SBA loan will not be considered a duplication of benefit. SBA loan declination is defined as an applicant having never executed the SBA loan documents."
When the "verification" paragraph states: RHLP Declined SBA Award Policy – it is referring to the paragraph above it in the manual (see snip image below).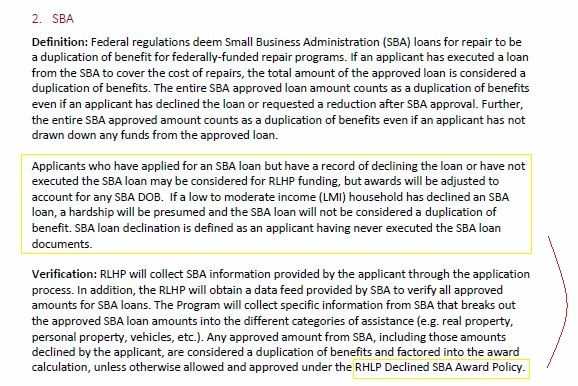 Date: 1-4-2019 Updated: 1-4-2019 Subject:
We publish stories with the intent to help others that follow in our post disaster footprints.
Disaster victims often do not want to relive the ordeal but many that have just became victims or have been searching for answers may learn from your experiences of disasters long past. It is our goal to share with others so we all may rebuild and recover faster. Sharing experiences, post disaster experiences, from cleanup to rebuilding and all points in between. Let's document the processes each victim had to complete after the Presidential Disaster Declaration or the Emergency Declaration has been signed into action.
We require 600-2400 words.
If you require additional space consider making two or more submissions which we will group together if possible.
Must have 2 or more pictures that have not been reduced in size or edited to change meta information.
Must have strong argument about issues that you have experienced.
You must have researched each issue, point of interest or experience declared and offer resources or sources to provide a solid foundation and weight to your experience.
Do not cite or copy journalists, editorials or the opinions of others. This is your experience only.
You allow us exclusive use of your experience article to share with all who are willing to republish your experience in it's entirety without edits or omissions.
We will take no longer than 10 working days to review and accept your experience article.
If we feel editing is needed we will return the article to you with notes.
Our goal is to publish everyone's disaster experience.
Include your experience article in an email, a document attached to an email or our website form.
Include your disaster record number (DR), name (First,Last), street address, city, state, zip, phone, and email address.
We will use your personal information to verify your disaster experience. We will exclude your name from your article and only reference the DR number. Otherwise you must tell us you would like to release your name with your article and then clearly state what personal information you would like included in your by line.

E-mail: archive@LouisianaRecoveryAuthority.Org
Date: 12-30-2018 Updated: 12-30-2018 Subject: Your Story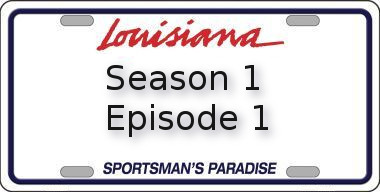 "Gross Negligence, Gross Incompetence and Willful Misconduct, Restore Louisiana Homeowners Program" the series.
Tonight's episode entitled "Gross Incompetence Elevation Costs" episode 1.
NOTE: You might find this a bit humorous, but it's actually based on documented facts of 2 groups separated by 10 years working on flood recovery projects.
Restore Louisiana Homeowners Assistance Solution 2 Reconstruction program is closing in on it's first complete home elevation and reconstruction project.
Despite being handed the full Reconstruction program policy and procedures, Solution 2 Reconstruction team is still in the beginning phases of creating Process and Procedures.
According to research, outsourced workers and management have taken nearly one year to process one homeowner and still have yet to document the steps in processing Solution 2 Reconstruction homeowners.
Historical data shows state workers employed as workers worked more efficiently than outsourced companies hired by state workers.
It was found in the year 2008 that state workers awarded 18,914 homeowners with elevation grant money using the system they called, "Simplified Award Process." Current state outsourced management (2018) refuse to follow the 10 year old proven simplified processes and are determined to make a complicate process more complicate than rocket science.
The states Simplified Award Process distributed 18,914 checks in the amount of $30,000 to homeowners in less than one year. Outsourced Solution 2 Restore Management has yet to establish procedures to determine foundation costs even after being given the procedure by the Solution 1 Reconstruction team.
Stay tuned for the onsite Solution 2 Reconstruction podcast series coming next year, maybe, if policy doesn't change.
Date: 12-30-2018 Updated: 12-30-2018 Subject: State Contractors
Comment: Insurance will be needed or you will get nothing. But even then you will need to know how to navigate a system that the states create to make it impossible for them to navigate. Insurance required to cover federal assistance received.
Financial disaster recovery planning team within the Administration grant funding.
OCD-DRU trainer for all county, parish, city, town planning and zoning departments for HUD compliance training.

Resource: HUD OIG Report 2013-FW-0001

>> Start snip of report page 19,20 <<
Some States Did Not Take Sufficient Steps To Protect the Invested Federal Funds
Some States did not require adequate homeowners' insurance for the homes built or rehabilitated with Disaster Recovery funds. Texas initially did not require insurance. It modified its program for the Katrina, Rita, and Wilma second allocation and, along with Louisiana and Florida, required insurance for 3 years. Alabama adopted a deed restriction that "strongly encouraged" insurance. For the Gustav, Ike, and Dolly allocation, Texas again modified its program and stated insurance was required, but its policy, like Alabama's deed restriction, stated only that failure to maintain insurance "may" impact future disaster assistance. However, Mississippi took an aggressive stance by requiring a transferable covenant that required insurance at all times. These variations occurred because HUD allowed the States maximum feasible deference in the implementation of their Disaster Recovery programs as allowed by the State CDBG program.
HUD needs to adopt a best practice to address the issue of insurance to ensure that the Federal funds invested in the assisted homes are protected in the event of future hurricanes or disasters. Since Hurricane Katrina in 2005, an additional 10 hurricanes and other storms have hit the States and caused damage. Further, our audit of Texas13 found that Hurricane Ike had damaged homes repaired or replaced by Katrina, Rita, and Wilma grant funds, which lacked insurance. In one extreme case shown in figures 10 and 11, an uninsured home suffered significant structural damage, and the homeowner inquired about additional disaster assistance for his recently replaced home.
The Texas audit also found that of a sample of 59 Katrina-, Rita-, and Wilma funded homes tested, 38 homes were later damaged by another hurricane or storm. Of the 38 homes, 23 did not have insurance. Based on a projection of the sample results, at least 133 of 453 reconstructed or rehabilitated homes or homes awaiting reconstruction lacked insurance and were damaged or are at risk of being damaged by another storm. The report concluded that if Texas changed and improved its action plan and policies, an estimated $60.2 million in program funds could be saved.
For Hurricane Isaac, which struck in August 2012, initial reports estimated damage to 13,000 homes in Louisiana located in the same areas previously affected by Katrina. Since Louisiana required insurance for only 3 years, there is the potential that damage had occurred to Disaster Recovery-assisted homes completed before 2009 that may lack insurance, as the State's required insurance period had expired and nothing would prevent homeowners from seeking additional Federal assistance.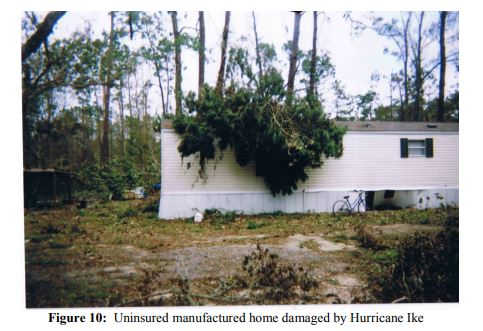 >> End snip of report page 19,20 <<
Date: 12-30-2018 Updated: 12-30-2018 Subject: Transparency
* Your IP address 52.206.226.77 will be saved with your question and used only to prevent spam.
** Please be sure to include your email address and your name if you would like your question answered.