Research based learning
"Providing resource supported answers."
To discuss list for congressional ask for November session. Objective will be to have an all-inclusive list of things we may want to request to present to Governor's office for review. Let me know if this time doesn't work. We'll try to have a version of the list so far out to all for review before the meeting. Let me know if this time doesn't work for you. Also weigh in with others to invite. This doesn't have to be the final version coming out, but we need to all catch up on where we are at this point.
Please use the below dial-in:
1-888-557-8511
PIN Code: 6253481
<< Attachment >>
Attachment: Doc2.docx (2 Pages)
Community Planning and Development
COMMUNITY DEVELOPMENT FUND
For an additional amount for the "Community development fund", for necessary expenses related to disaster relief, long-term recovery, and restoration of infrastructure in the most impacted and distressed areas related to the consequences of flooding in the State of Louisiana in March 2016 and August 2016 in parishes for which the President declared a major disaster under title IV of the Robert T. Stafford Disaster Relief and Emergency Assistance Act (42 U.S.C. 5121 et seq.) $2,800,000,000, to remain available until expended, for activities authorized under title I of the Housing and Community Development Act of 1974 (Public Law 93-383):
Provided, That funds provided under this heading shall be administered through an entity or entities designated by the Governor of the State:
Provided further, That such funds may not be used for activities reimbursable by or for which funds are made available by the Federal Emergency Management Agency or the Army Corps of Engineers: Provided further, That funds allocated under this heading shall not adversely affect the amount of any formula assistance received by State under this heading:
Provided further, That the State may use up to five percent of its allocation for administrative costs:

Provided further, That in administering the funds under this heading, the Secretary of Housing and Urban Development shall waive, or specify alternative requirements for, any provision of any statute or regulation that the Secretary administers in connection with the obligation by the Secretary or the use by the recipient of these funds or guarantees (except for requirements related to fair housing, nondiscrimination, and labor standards) upon a request by the State that such waiver is required to facilitate the use of such funds or guarantees, and a finding by the Secretary that such waiver would not be inconsistent with the overall purpose of the statute, as modified; any that any wavier with respect to statutory environmental clearance requirements shall be limited to repair or rehabilitation of single family residential structures and non-residential structures:

Provided further, That the Secretary may waive the requirement that activities benefit persons of low and moderate income, except that at least 50 percent of the funds made available under this heading must benefit primarily persons of low and moderate income unless the Secretary otherwise makes a finding of compelling need:
Provided further, That the Secretary shall publish in the Federal Register any waiver of any statute or regulation that the Secretary administers pursuant to title I of the Housing and Community Development Act of 1974 no later than 5 days before the effective date of such waiver:

Provided further, That every waiver made by the Secretary must be reconsidered according to the three previous provisos on the two-year anniversary of the day the Secretary published the waiver in the Federal Register:
Provided further, That prior to the obligation of funds each State shall submit a plan to the Secretary detailing the proposed use of all funds, including criteria for eligibility and how the use of these funds will address long-term recovery and restoration of infrastructure:
Provided further, That each State will report quarterly to the Committees on Appropriations on all awards and uses of funds made available under this heading, including specifically identifying all awards of sole-source contracts and the rationale for making the award on a sole-source basis:
Provided further, That the Secretary shall notify the Committees on Appropriations on any proposed allocation of any funds and any related waivers made pursuant to these provisions under this heading no later than 5 days before such waiver is made:
Provided further, That the Secretary shall establish procedures to prevent recipients from receiving any duplication of benefits and report quarterly to the Committees on Appropriations with regard to all steps taken to prevent fraud and abuse of funds made available under this heading including duplication of benefits; and that duplication of benefits procedures shall (1) allow recipients of Small Business Administration Disaster loans for disaster –related damage from either of the two flooding events to their homes may be eligible for reimbursement at the discretion of the State for documented repairs, rehabilitation or eligible mitigation work performed on their home, in which event the reimbursement shall be made directly to the Small Business Administration on behalf of the eligible homeowner for the purpose of reducing the homeowner's outstanding debt obligation to the Small Business Administration for such loan proceeds, and any remaining reimbursement paid directly to the homeowner; (2) require donations of labor or materials from volunteer or philanthropic organizations for the benefit of a homeowner constitute a duplication of benefits only to the extent the value of such labor or materials used for that home has been used as to satisfy a matching requirement for any other Federal program.

Provided further, That the amounts provided under this heading are designated as an emergency requirement pursuant to section 402 of H. Con. Res. 95 (109th Congress), the concurrent resolution on the budget for fiscal year 2107.
Research Resources:
1. Email 2016.10.10.15.36.42-RE- Appropriation Request.pdf
Date: 2-3-2019 Updated: 2-3-2019 Subject:
Research Based Learning is more than a simple "Question and Answer" or "Frequently Asked Questions" or "Help and Information" pages.
Research Based Learning offers answers with resource links so you can validate the answer.
Construction: When you want to know about building codes you can ask a builder that same question. But when you want to validate what the builder told you as being correct you need to have that same builder offer you the resources they used to provide you with the answer.
Government: When a politician or government worker tells you an answer to your question and you ask for the resource they used to provide the answer you will be told to use the FOIA (Freedom of Information Act) channels which can take days, weeks or even months. When you have a question that you require a FOIA we will post it here and keep the solution or answer open until you receive the resources that provide proof that the answer was correct.
The process of Research Based Learning isn't new, but it's not used enough to make us all question those supplying answers to us. The WikiMedia.Org group offers more resources in their pages than any government website offering information as answers to your question. Keep that in mind when you ask your local politicians a question and they give you an answer that seems a bit generic. You might want to post that question here if it's about disaster recovery or building codes.
No one person is perfect and this means no expert is perfect. But we have many experts to call on for answers and resources which may actually produce the perfect answer for all of us to learn from. Some of our best resource providers are simply great WWW search specialists and know how to dig deep into websites for information in any format.
Use the form near the bottom of this column to submit your question you would like us to research and provide research material supporting our answer.
Date: 12-30-2018 Updated: 12-30-2018 Subject: How To Research
FOIA State of Louisiana OCD-DRU 5-23-2018: Request copies of any communications between the Governors Office (J.B. Edwards) and Restore Louisiana Homeowners Assistance Program related to waiving state requirements that contractors working for Restore LA or IEM Inc tasked with rebuilding, repairing homeowners homes damaged by the 2016 floods (DR4277, DR4263) be licensed and insured as per state contractors licensing board rules, regulations and state laws.

(State of Louisiana Reply)


Your public records request, dated May 23, 2018, was received by the Division of Administration on May 23, 2018. We are conducting a search for records. Once the search is finished, the records will be reviewed for privileges and exemptions. We will contact you as soon as the review is completed, and all non-exempt records will be made available to you.
Thank you,
Public Records Requests
Division of Administration
State of Louisiana
Email:doapublicrecords@la.gov



Date: 1-4-2019 Updated: 1-4-2019 Subject:
Requested date: 5-23-2018

As of May 11, 2018
1. Total number of households pending Homeowner Responsibility (Solution 2) and Homeowner Escrow (Solution 1).
2. Total number of LMI Households awarded CDBG-DR Grants that have closed on the grants.
Reply: State of Louisiana DOA 6-7-2018:
Reports do not currently exist that are responsive to your specific public record request. However, with respect to item 2, HUD does publish a quarterly report, the most recent of which is attached, that shows at page 8 of 49 that as of in the first quarter of 2018, 1978 grant awards to LMI households were executed, for a cumulative total of 3321.
Attachment download:
Flood DRGR 1st Quarter Reports
Date: 1-4-2019 Updated: 1-4-2019 Subject:
Requested: 5-29-2018: Copies of Active Contracts that are listed online in the OCDDRU folder but do not have the actual contract linked.
Franklin Associates, LLC Louisiana Housing Corporation 2/12/2016 6/30/2019 $7,143,250 $3,618,750 To perform environmental reviews and homeowner inspections. CDBG-DR funds represented are related to 2016 Flood Work. Other components of the contract funded through other sources.
Alpha Media and Public Relations pending New Corp. 5/28/2016 7/7/2016 $33,413 $33,413 Restore LA Marketing and Outreach.
GrantAnalyst.com, LLC 192237977 Louisiana Department of Agriculture & Forestry 3/16/2017 3/15/2018 $6,100 $6,100 ?Online grant application management system.
Spears Consulting 837070833 TruFund Financial 5/15/2017 5/15/2018 $40,000 $40,000 Marketing/Public Relations spent as of 11.30.17.
Start Corporation 859805285 Louisiana Department of Health and Hospitals 12/1/2015 6/30/2018 $2,802,482 $2,802,482 ?To provide support services required to help individuals rebuild their lives after homelessness, institutional care or other disruptions due to the Flood of 2016. (multiple sources of disaster funding)
Volunteers of America 0750049916 Louisiana Department of Health and Hospitals 12/1/2015 6/30/2018 $49,999 $49,999 To provide support services required to help individuals rebuild their lives after homelessness, institutional care or other disruptions due to the Flood of 2016. (multiple sources of disaster funding)
Westaff 788265564 TruFund Financial 5/4/2017 11/30/2017 $25,686 $25,686 Temp Services.
Xerox Corporation 137644035 Louisiana Department of Agriculture & Forestry 10/16/2017 6/30/2018 $988 $988 Copy machine
>>>
State of Louisiana DOA OCD-DRU response
.
Dated: 6-6-2018
You will be receiving, or have already received, an e-mail invitation to access a dropbox from which you will be able to access the documents referenced below.
Please click on this link to view the contracts:
Dropbox Link to document download.
Date: 1-4-2019 Updated: 1-9-2019 Subject:
Freedom of Information Request Date: 6-1-2018: I would like to know who and what department created the webpage at this address: http://www.doa.la.gov/Pages/ocd-dru/for_training.aspx

I find it not useful at all and when so many public records are missing from the OCD-DRU website pages I feel this is a waste of government resources to allow to be viewed by the public.

State of Louisiana Response dated 6-5-2018:


Your public record request e-mail, dated June 1, 2018, was received by the Division of Administration on June 1, 2018. Upon review, your e-mail does not present a public records request as described in Louisiana R.S. 44:1(A)(2). As such, we are unable to provide a response.

>>>> NOTES <<<<<
Web page was removed and replaced with a redirect to the main page. The state did not acknowledge the report.
Date: 1-4-2019 Updated: 1-4-2019 Subject:
Freedom of Information Request dated 6-18-2018.

Copy of the OCD-DRU policy regarding NFIP (National Flood Insurance Program) ICC (Increased Cost of Compliance) funds with respect to the calculation of duplication of benefits (DOB).


>> State of Louisiana Response 6-22-2018 <<


See attached manual and/or view at this link:Attached Homeowners Manual version 3.1 and download link
pages 51 to 52 of the document pertain to NFIP (building and ICC) and DOB calculation.
Date: 1-4-2019 Updated: 1-4-2019 Subject:
Freedom of Information Request: 6-26-2018, Copy of the "Declined SBA Award Policy".

This document is referenced in
1. "Draft ReLa Program Management Policies (Attachment VII) Page 31 of 189"
2. "Homeowners Manual version 3.1 page 52 under SBA Verification"
>>> Response State of Louisiana <<<
Date: 6-28-2018
The "Declined SBA Award Policy" is found on page 52 of the manual you refer to in your email below. This is the current policy:
"Applicants who have applied for an SBA loan but have a record of declining the loan or have not executed the SBA loan may be considered for RLHP funding, but awards will be adjusted to account for any SBA DOB. If a low to moderate income (LMI) household has declined an SBA loan, a hardship will be presumed and the SBA loan will not be considered a duplication of benefit. SBA loan declination is defined as an applicant having never executed the SBA loan documents."
When the "verification" paragraph states: RHLP Declined SBA Award Policy – it is referring to the paragraph above it in the manual (see snip image below).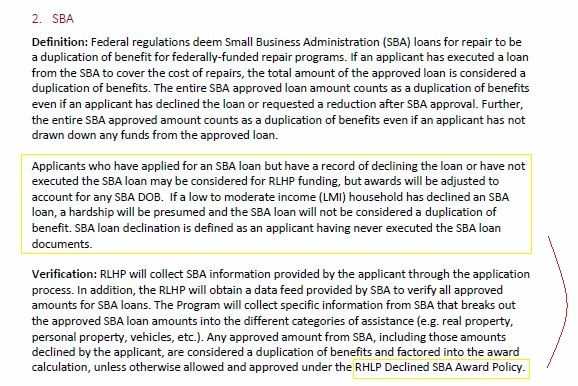 Date: 1-4-2019 Updated: 1-4-2019 Subject:
We publish stories with the intent to help others that follow in our post disaster footprints.
Disaster victims often do not want to relive the ordeal but many that have just became victims or have been searching for answers may learn from your experiences of disasters long past. It is our goal to share with others so we all may rebuild and recover faster. Sharing experiences, post disaster experiences, from cleanup to rebuilding and all points in between. Let's document the processes each victim had to complete after the Presidential Disaster Declaration or the Emergency Declaration has been signed into action.
We require 600-2400 words.
If you require additional space consider making two or more submissions which we will group together if possible.
Must have 2 or more pictures that have not been reduced in size or edited to change meta information.
Must have strong argument about issues that you have experienced.
You must have researched each issue, point of interest or experience declared and offer resources or sources to provide a solid foundation and weight to your experience.
Do not cite or copy journalists, editorials or the opinions of others. This is your experience only.
You allow us exclusive use of your experience article to share with all who are willing to republish your experience in it's entirety without edits or omissions.
We will take no longer than 10 working days to review and accept your experience article.
If we feel editing is needed we will return the article to you with notes.
Our goal is to publish everyone's disaster experience.
Include your experience article in an email, a document attached to an email or our website form.
Include your disaster record number (DR), name (First,Last), street address, city, state, zip, phone, and email address.
We will use your personal information to verify your disaster experience. We will exclude your name from your article and only reference the DR number. Otherwise you must tell us you would like to release your name with your article and then clearly state what personal information you would like included in your by line.

E-mail: archive@LouisianaRecoveryAuthority.Org
Date: 12-30-2018 Updated: 12-30-2018 Subject: Your Story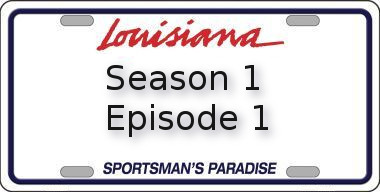 "Gross Negligence, Gross Incompetence and Willful Misconduct, Restore Louisiana Homeowners Program" the series.
Tonight's episode entitled "Gross Incompetence Elevation Costs" episode 1.
NOTE: You might find this a bit humorous, but it's actually based on documented facts of 2 groups separated by 10 years working on flood recovery projects.
Restore Louisiana Homeowners Assistance Solution 2 Reconstruction program is closing in on it's first complete home elevation and reconstruction project.
Despite being handed the full Reconstruction program policy and procedures, Solution 2 Reconstruction team is still in the beginning phases of creating Process and Procedures.
According to research, outsourced workers and management have taken nearly one year to process one homeowner and still have yet to document the steps in processing Solution 2 Reconstruction homeowners.
Historical data shows state workers employed as workers worked more efficiently than outsourced companies hired by state workers.
It was found in the year 2008 that state workers awarded 18,914 homeowners with elevation grant money using the system they called, "Simplified Award Process." Current state outsourced management (2018) refuse to follow the 10 year old proven simplified processes and are determined to make a complicate process more complicate than rocket science.
The states Simplified Award Process distributed 18,914 checks in the amount of $30,000 to homeowners in less than one year. Outsourced Solution 2 Restore Management has yet to establish procedures to determine foundation costs even after being given the procedure by the Solution 1 Reconstruction team.
Stay tuned for the onsite Solution 2 Reconstruction podcast series coming next year, maybe, if policy doesn't change.
Date: 12-30-2018 Updated: 12-30-2018 Subject: State Contractors
Comment: Insurance will be needed or you will get nothing. But even then you will need to know how to navigate a system that the states create to make it impossible for them to navigate. Insurance required to cover federal assistance received.
Financial disaster recovery planning team within the Administration grant funding.
OCD-DRU trainer for all county, parish, city, town planning and zoning departments for HUD compliance training.

Resource: HUD OIG Report 2013-FW-0001

>> Start snip of report page 19,20 <<
Some States Did Not Take Sufficient Steps To Protect the Invested Federal Funds
Some States did not require adequate homeowners' insurance for the homes built or rehabilitated with Disaster Recovery funds. Texas initially did not require insurance. It modified its program for the Katrina, Rita, and Wilma second allocation and, along with Louisiana and Florida, required insurance for 3 years. Alabama adopted a deed restriction that "strongly encouraged" insurance. For the Gustav, Ike, and Dolly allocation, Texas again modified its program and stated insurance was required, but its policy, like Alabama's deed restriction, stated only that failure to maintain insurance "may" impact future disaster assistance. However, Mississippi took an aggressive stance by requiring a transferable covenant that required insurance at all times. These variations occurred because HUD allowed the States maximum feasible deference in the implementation of their Disaster Recovery programs as allowed by the State CDBG program.
HUD needs to adopt a best practice to address the issue of insurance to ensure that the Federal funds invested in the assisted homes are protected in the event of future hurricanes or disasters. Since Hurricane Katrina in 2005, an additional 10 hurricanes and other storms have hit the States and caused damage. Further, our audit of Texas13 found that Hurricane Ike had damaged homes repaired or replaced by Katrina, Rita, and Wilma grant funds, which lacked insurance. In one extreme case shown in figures 10 and 11, an uninsured home suffered significant structural damage, and the homeowner inquired about additional disaster assistance for his recently replaced home.
The Texas audit also found that of a sample of 59 Katrina-, Rita-, and Wilma funded homes tested, 38 homes were later damaged by another hurricane or storm. Of the 38 homes, 23 did not have insurance. Based on a projection of the sample results, at least 133 of 453 reconstructed or rehabilitated homes or homes awaiting reconstruction lacked insurance and were damaged or are at risk of being damaged by another storm. The report concluded that if Texas changed and improved its action plan and policies, an estimated $60.2 million in program funds could be saved.
For Hurricane Isaac, which struck in August 2012, initial reports estimated damage to 13,000 homes in Louisiana located in the same areas previously affected by Katrina. Since Louisiana required insurance for only 3 years, there is the potential that damage had occurred to Disaster Recovery-assisted homes completed before 2009 that may lack insurance, as the State's required insurance period had expired and nothing would prevent homeowners from seeking additional Federal assistance.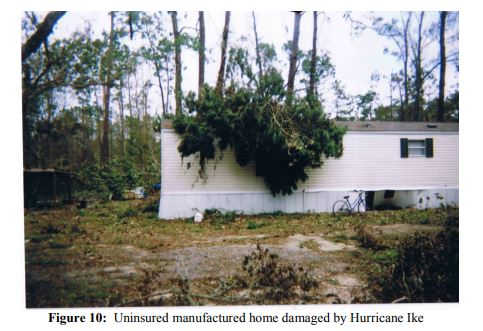 >> End snip of report page 19,20 <<
Date: 12-30-2018 Updated: 12-30-2018 Subject: Transparency
* Your IP address 3.80.38.5 will be saved with your question and used only to prevent spam.
** Please be sure to include your email address and your name if you would like your question answered.