FEMA Individual and Households Program IHP Grants explained Part 2 spending for reimbursement earnings.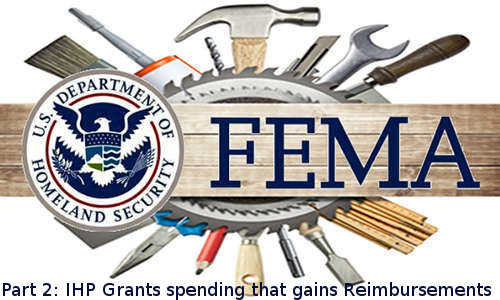 By: Murray_Wennerlund

(Contributor)

367 views
Location: NC
DR-4393
DR Date: 9/14/2018
Published:

9-19-2018

Updated:

9-19-2018

Disaster: Hurricanes and tropical storms
Dept.: FEMA
After you have read part one this is the part that ties it all together. This is from our 2016 Floods and our experience with FEMA Grants and the Duplication of Benefits issue we all face when HUD CDBG-DR grants become available.
Contributing, Always a Two-Way Street.