Appeal FEMA inspector verified loss determination. You need $8,000 in damages to qualify for HUD CBDG-DR Grant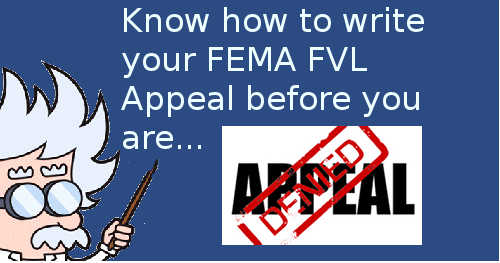 By: Murray_Wennerlund

(Contributor)

525 views
Location: LA
DR-4277
DR Date: 9/13/2016
Published:

9-16-2018

Updated:

10-10-2018

Disaster: Floods and flash floods
Dept.: FEMA
Appeal FEMA using these two sample pages and documents to write your appeal to FEMA and your states CDBG-DR for those that have not been allowed into the program because of the FVL FEMA Verified Loss being below 8,000 or 12" of water.
Contributing, Always a Two-Way Street.

Help Us keep helping You!