What are you going to ask your HUD CDBG-DR State OCD-DRU Homeowners Assistance Task Force members today?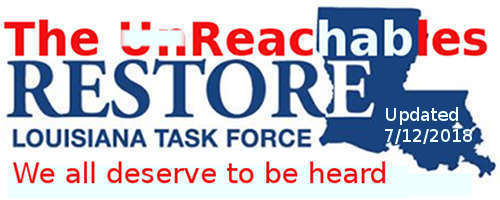 By: Murray_Wennerlund

(Contributor)

163 views
Location: LA
DR-4277
DR Date: 9/13/2016
Published:

7-11-2018

Updated:

7-12-2018

Disaster: Floods and flash floods
Dept.: OCD-DRU
You could start with a simple request like, How can I contact you with a proposal or issue that may effect hundreds of people. It appears our states DOA office feels that the contact information for Governor Appointed Members of the Task Force Hands Off!
Contributing, Always a Two-Way Street.