FACT CHECK FEMA Fact Sheet: Why should I return the SBA disaster loan application published by FEMA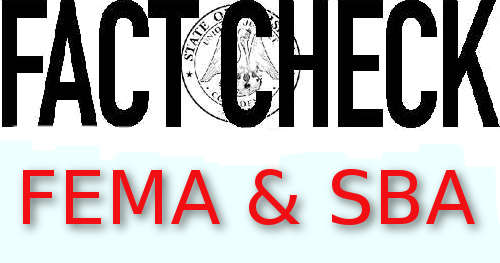 By: Contributor

(Contributor)

130 views
Location: TX
DR-4332
DR Date: 7/18/2018
Published:

7-18-2018

Updated:

9-29-2018

Disaster: Hurricanes and tropical storms
Dept.: FEMA
Get the facts about the SBA loan before you complete the application and sign the closing documents. You may be putting your disaster recovery in financial risk and you may be putting your home at risk if you can not make the payments required.
Contributing, Always a Two-Way Street.

Help Us keep helping You!