1,565 Louisiana homeowners may lose nearly $58 million in HUD CDBG-DR grants because they are moving too slow.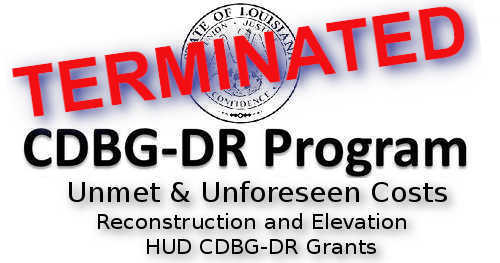 By: Murray_Wennerlund

(Contributor)

906 views
Location: LA
DR-4277
DR Date: 9/13/2016
Published:

6-15-2019

Updated:

7-9-2019

Disaster: Floods and flash floods
Dept.: OCD-DRU
Awarded and accepted a Restore LA grant? You must close out on that grant with all required documents by July 31, 2019 or your grant award will be revoked and your recovery will end without federal assistance as ordered by state director Patrick Forbes.
Contributing, Always a Two-Way Street.