The Rose 1,074 square feet 3 bedrooms with 2 bath a Reconstruction Solution 1 option. $115,992
Replacing your home with the Rose 1,074/sf home with 3 bedrooms and 2 bath is easy with Solution 1 from the Restore Homeowners Program. Just sign over a few documents, pay up your insurance and DOB and you are soon to be in your new home.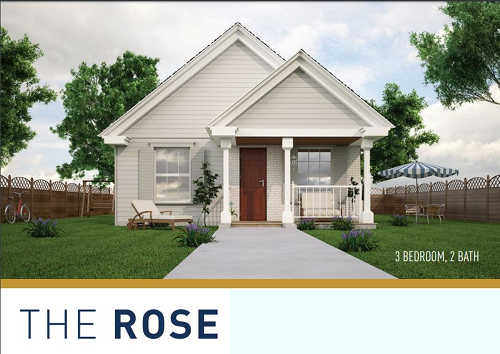 Do you all know Cunningham's Law?
"The best way to get the right answer on the internet is not to ask a question; it's to post the wrong answer."
Don't allow misleading or misinformation to cost you. Nearly all of the wrong answers come from not knowing where and how to search for the correct answers.
The Rose 1,074 SqFt cost estimate for Reconstruction Solution 1
Information is provided without warranty.
Homeowners in the Louisiana Restore Homeowners Program have made inquires to prices, size, styles of homes. The information on this page is based on official state policy published at the time of writing. Any changes to policy is the homeowners responsibility to research prior to executing any grant agreement with the state of Louisiana.
Pricing is estimated based on current policy numbers of $108/sf for labor and material with 20% overhead and profit.
Listed is Solution 1 home style estimates
Home is not actual design of home they will build. It appears based on the random selection of contractor provided by the program you will need to discuss the type and size of home with your Solution 1 builder. This page is only offering an estimate if the sqft were to match this home of what you are allowed and listed in your grant award.

Registered Sub-Contractors working with Innovative Emergency Management Inc (IEM Inc.) North Carolina and shown in the states contract.

CORE Construction
Roy Anderson Corp.
Dynamic Construction Group
Design & Build Consultants
TKTMJ Inc.

Your grant award must show Reconstruction and be converted before any hiring or work is started.
All Insurance, ICC, NFIP, SBA, FEMA duplication of benefits creates Homeowners Responsibility on your part. I have only offered you calculations based on elevation that may change your additional costs. But as of this date showed in as page update the costs are still valid for grant awards.
*Note: Floor plan and home are only examples, builders will provide you with specific plans they have available in the selected square footage.
Variable: Demolish and removal of old home: $10.00 square foot estimated
Variable: Elevation cost $60.00 per square foot is an estimate.
Variable: Elevation height: 2' to 5'
Fixed: $108.00 per square foot for construction allowance.
Fixed: 20% Contractor overhead and profit
Estimate: 1,074 square foot pre-flood home replaced with 1,074 square foot home post-flood.
Grant / Cost allowance $115,992
Demolish / Removal 1,074 sqft home, cost: $10.00 = $10,740 (included in grant cost)

-$10.00 per square foot from reconstruction cost $108/sf.

Elevation 5' full pour or strap foundation with 4' column to beam 11.25" to joist 11.25" to sub-floor 3/4"

First 3 feet from strap footer or bottom of monolithic slab. Included in $108 /sf.
Middle 0 foot column elevation costs calculated by Table 1 Elevation. Applies when elevation is over 3 feet or 2 feet above grade. Multiply sqft of home by allocated amount from Table 1 Elevation.
Last 2 feet beam, joist, sub-floor. Included in $108/sf

Running total of allowance / cost = $115,992 + $0 = $115,992
Calculation of old home size and grant award: $108 * 1,074 = $115,992
Total new construction with elevation: $115,992
Homeowners Responsibility: $115,992 - ($115,992 + $0) = $0.00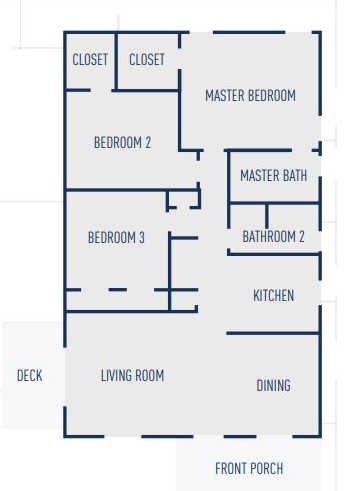 | | | | | | | | |
| --- | --- | --- | --- | --- | --- | --- | --- |
| Elevation | 850/sf | 1100/sf | 1300/sf | 1400/sf | 1700/sf | 2100/sf | |
| 6' | $36.63 | $33.90 | $32.81 | $33.27 | $30.87 | $28.35 | |
| 9' | $40.73 | $37.62 | $36.42 | $36.95 | $34.28 | $31.47 | |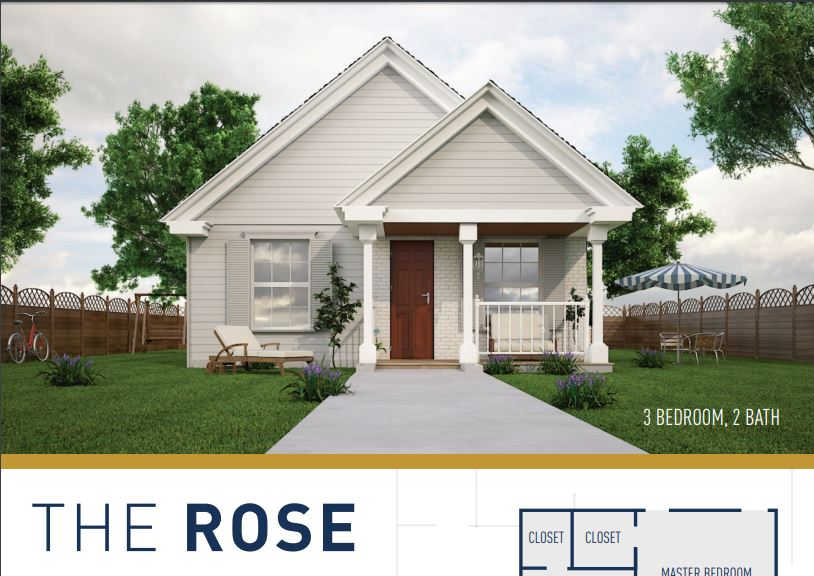 Resources and Links
You will have one of the following residential licensed in the state of Louisiana contractors sub-contracting your new home construction if you select solution 1 from the Restore LA Homeowners Assistance Program. Prices are from Homeowners Manual version 4.1 and approved by contract management company IEM Inc. of North Carolina for the State of Louisiana Office of Community Development - Disaster Recovery Unit and the HUD CDBG-DR program. Find the official pricing policy linked here for the Restore Louisiana Homeowners Assistance program.
State Program Agency: OCD-DRU Louisiana aka Restore LA Homeowners Program (RLHP)
IEM Inc. Management Contractor for OCD-DRU
Sub-Contractors List working for IEM Inc. Reconstruction, Remodel, Repair services for Solution 1 homeowners.

CORE Construction
Roy Anderson Corp. (Subs)
Dynamic Construction Group. (Subs)
Design & Build Consultants
TKTMJ Inc.

Many contractors sub-contracts out to home builders. We are preparing a list of Contractors that are not involved in the actual building so if you are using Solution 2 Managed you will be able to contact the actual builder to remove the middleman and award the full Overhead and Profit to the Home Builder.
Restore LA Homeowners Program Solution 1 homes linked.
news.google.com
TruckAndTools.Com - Google News
Read full articles from TruckAndTools.Com and explore endless topics, magazines and more on your phone or tablet with Google News. TruckAndTools.Com - Google News.