To keep up with your progress and ever changing policy and rules we are adding an additional section to TruckAndTools.Com. This section will be more of a daily calendar of events and a flexible agenda for homeowners recovering from a disaster.
Find Skilled Labor not Labor Pool bodies.
The hands on and oversight you will be providing as a homeowner is going to add more to your busy schedule. But, until you find a contractor that takes pride in the trades you're basically just dealing with day labor looking for the whistle to blow and get that paycheck for a day completed and not so much for a job well done.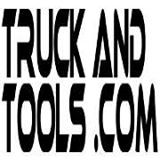 The Residential Build Calculator is not matching Lumber Futures and Market speculation in the building industry. Use the calculator as a starting point for your bid processes but not as a final cost estimate with the influences we are seeing from Wall Street.
Now and Future
Bring together in a group your skilled trades all while keeping your independence. With labor brokers collecting the jobs because they are able to find vast pools of low cost labor you as an independent contractor have very few labor pool options. By working with others like yourself that issue is no longer an issue.
Join TruckAndTools.Com and get into the loop with others like you. It can't hurt finding others with trucks and tools that are willing to work as a group n some projects that need more than just one skilled hammer.
Finding ways to help by posting your skills through video a very powerful tool.
Reach out to me via the contact page and post your skills when you have a minutes so those that use generic searches on Bing and Google can find you.
Residential New Build Calculator (BETA 11-2-2019)
Recent Articles
Published Mon May 30 2022 viewed 150 times.
Published Thu May 26 2022 viewed 67 times.
Published Sun May 22 2022 viewed 77 times.
New Research
Published Mon May 30 2022
Published Thu May 26 2022
Published Sat May 14 2022
Murray Wennerlund
12-22-2019
1.2K
2 min. 55 seconds read
When tasked to estimate the costs of elevation for a new home you have to use tools that clearly identify the specific components to be used in your project. Many in the industry use the same formulas used for slab-on-grade builds as they do for elevated.
Murray Wennerlund
12-20-2019
867
1 min. 29 seconds read
When you need to learn how the city, county, parish calculates the value of your new home. Its could be better to use the formula your municipality offers instead of guessing what the value for your new construction project is.
Results of a Perfect Project. From one generation to the next, we know if your project is designed perfectly you will have perfect results no matter if it's 1928, 1995 or 2022.