Restore Louisiana Task Force Meeting July 13th 2018 Waivers Policy Clarification Vote Requests and Assistance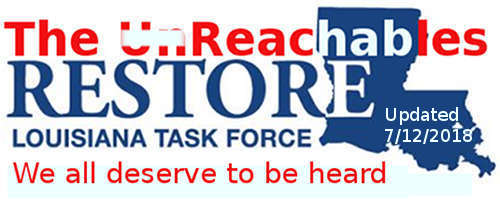 By: Murray_Wennerlund

(Contributor)

217 views
Location: LA
DR-4277
DR Date: 9/13/2016
Published:

7-12-2018

Updated:

7-12-2018

Disaster: Floods and flash floods
Dept.: MUR
July 13th 2018 I will be reading for the Task Force 4 out of 6 proposals I have created designed to assist hundreds of Louisiana disaster victims capture more federal relief money that currently is being withheld as a duplication of benefits.
Contributing, Always a Two-Way Street.

Help Us keep helping You!