I respectfully request a copy of the shared agency data feed in my name.
Pursuant to the Freedom of Information Act (5 U.S.C.§ 552) and Privacy Act (5 U.S.C. § 552a) I declare, certify, verify or state, under penalty of perjury under the laws of the United States of America, that the foregoing is true and correct.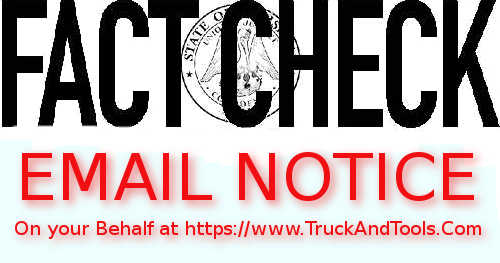 Do you all know Cunningham's Law?
"The best way to get the right answer on the internet is not to ask a question; it's to post the wrong answer."
Don't allow misleading or misinformation to cost you. Nearly all of the wrong answers come from not knowing where and how to search for the correct answers.
I respectfully request a copy of all data feed information that was collected by the SBA and contains certain data which may be useful to states, territories, tribes, and local government jurisdictions and voluntary agencies in developing or updating various plans, including but not limited to response, recovery or mitigation plans and/or identifying a duplication of benefits (DOB) when administering their disaster assistance programs.
The Data was shared with the State of Louisiana Governors Office, the State of Louisiana Office of Community Development - Disaster Recovery Unit, the State of Louisiana CDBG-DR Program to include program titled Restore Louisiana Homeowners Assistance, it's Grantee, Sub-recipients, contractors and sub-contractors named and un-named to include IEM Inc of North Carolina.
Specific Information detailed below.
Please reply to this email and send a copy U.S. Postal Mail of the Data Field Identifier with actual shared data.
* and Bold Italics indicate required data for this request.

Application Information
SBA Application # -app_nbr
Loan type -app_prd_product
Loan type - type
Application Effective Date -app_dt
Current application status -app_status_cd
Current application sub status -app_sub_status_cd
FEMA Declaration # - pro_fema_nbr_oda
DCMS Disaster Number - pro_nbr
SBA Declaration # - pro_sba_nbr_oda
Summary Decline indicator - is_summary_decline
Pre-Processing Decline indicator - is_preproc_decline
Loan Decision - loan_decision [*Required for this request]
Date of action - decision_date [*Required for this request]
Total approved amount - loan_amount [*Required for this request]
SBA Loan Number- sba_loan_number
FEMA Control # - app_fema_regis_nbr_oda

Fields populated for home loans, primary applicant
Last Name - pri_apl_last_name
First Name - pri_apl_first_name
Middle Initial - pri_apl_middle_name
Family Size - pri_app_family_size

Applicant Mailing Address:
Street - apl_mailing_address1
City - apl_mailing_city
County - apl_mailing_county
State - apl_mailing_state
Zip Code - apl_mailing_zip
news.google.com
TruckAndTools.Com - Google News
Read full articles from TruckAndTools.Com and explore endless topics, magazines and more on your phone or tablet with Google News. TruckAndTools.Com - Google News.