Restore LA Contractor IEM Inc. takes flood victims real-time, real-world issues as advice for Policy Change.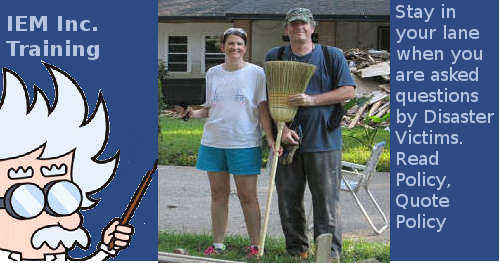 By: Contributor

(Contributor)

160 views
Location: LA
DR-4277
DR Date: 9/13/2016
Published:

11-3-2018

Updated:

6-5-2019

Disaster: Floods and flash floods
Dept.: Fact Check
IEM Inc management in the Baton Rouge Recovery call center has taken steps in recent months to investigate how the recovery program policy affects flood victims. IEM Inc. managers joined private Facebook groups to collect homeowners personal information.
Contributing, Always a Two-Way Street.