Restore LA Contractor IEM Inc. takes flood victims real-time, real-world issues as advice for Policy Change.
IEM Inc management in the Baton Rouge Recovery call center has taken steps in recent months to investigate how the recovery program policy affects flood victims. IEM Inc. managers joined private Facebook groups to collect homeowners personal information.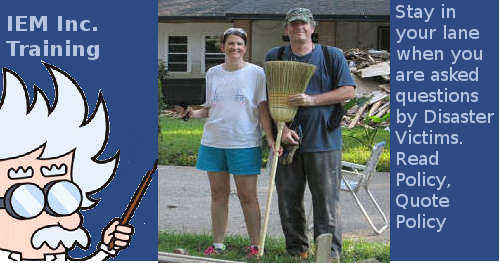 Military Heavy Equipment Operators
LA, FL, TX, PR, NC are receiving billions in US taxpayer dollars to mitigate against future flood disasters. We are looking to help your county or parish find the best clearing and dredging people. Contact us about your experience.
We are still reviewing data related to IEM Inc. employees using public and private social media posts by flood victims to train and advise their internal employees on how to "Handle" the applicants which are the flood victims.
It should concern us all that IEM Inc. is assigning employees to monitor Facebook groups that discuss disaster recovery here in Louisiana.
More information will be released as it is received, verified, reviewed by our transparency team.
news.google.com
TruckAndTools.Com - Google News
Read full articles from TruckAndTools.Com and explore endless topics, magazines and more on your phone or tablet with Google News. TruckAndTools.Com - Google News.