Risk of Bankruptcy Hundreds of Louisiana and Texas families are regretting ever applying to FEMA and SBA.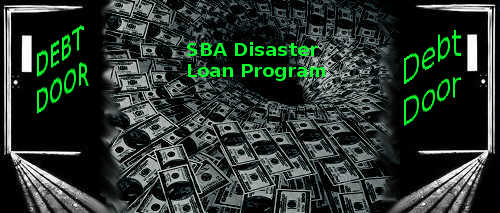 By: Murray_Wennerlund

(Contributor)

329 views
Location: LA
DR-4277
DR Date: 9/13/2016
Published:

7-19-2018

Updated:

7-19-2018

Disaster: Floods and flash floods
Dept.: SBA Loans
SBA continues to lower its minimum income levels. SBA during an 2018 audit by the Office of Inspector General identifies training the issue SBA offered loans to 2016 Louisiana Flood Victims that have no possible way of repaying the loan.
Contributing, Always a Two-Way Street.