Executive Branch agency HUD forces Louisiana Gov. to assist low income households, plans released in APA 12.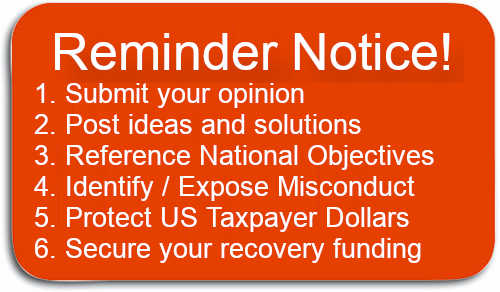 By: Murray_Wennerlund

(Contributor)

175 views
Location: LA
DR-4277
DR Date: 9/13/2016
Published:

7-21-2019

Updated:

7-21-2019

Disaster: Floods and flash floods
Dept.: OCD-DRU
State of Louisiana published Action Plan Amendment 12, the action plan required by HUD is to show proof the state will be assisting the Low to Moderate Income households as instructed by the Executive Branch Agency, Housing and Urban Development (HUD).
Contributing, Always a Two-Way Street.