Question FEMA and your states Emergency Management people about applying for SBA Loans.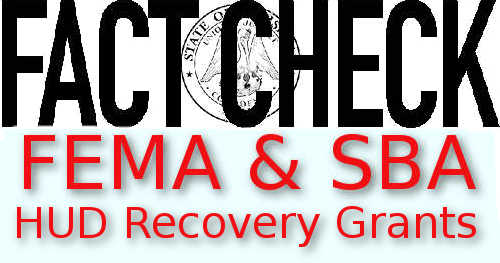 By: Murray_Wennerlund

(Contributor)

136 views
Location: LA
DR-4277
DR Date: 9/13/2016
Published:

4-8-2019

Updated:

6-5-2019

Disaster: Floods and flash floods
Dept.: CDBG-DR
HUD CDBG-DR Grants will help you with your long term recovery and not add to your current household debt like an SBA Disaster Loan would. Loans from the SBA have to be repaid if taking by a homeowner. Grants do not have to be repaid. Learn the truth.
Contributing, Always a Two-Way Street.