Why some states will never learn how to handle disasters.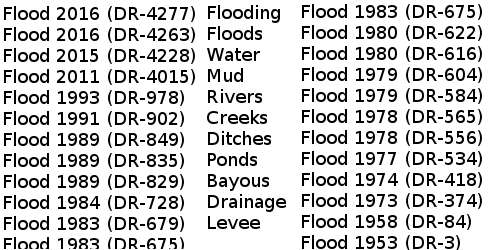 By: Supervisor

(Contributor)

270 views
Location: LA
DR-4277
DR Date: 9/13/2016
Published:

5-13-2018

Updated:

6-21-2018

Disaster: Floods and flash floods
Dept.: Disaster Rants
Rebuilding your states infrastructure each time it is damaged by storms makes your state a real storm chaser. Don't plan ahead and build a resilient infrastructure. Wait for the next big one to rip your state apart then go begging for money to rebuild.
Contributing, Always a Two-Way Street.