Public Law 115-123 signed into law Feb 9, 2018 helped 230 Louisiana Disaster Victims this week!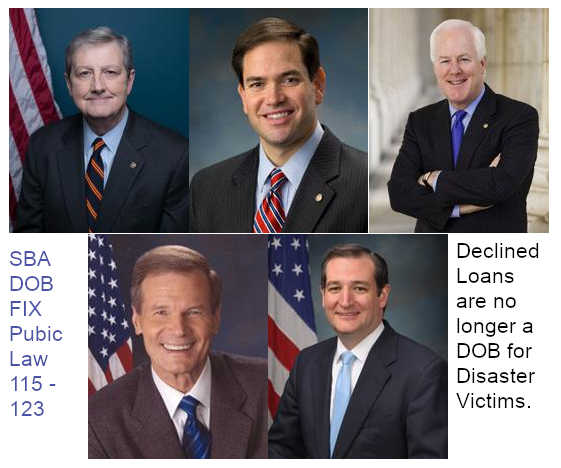 By: Murray_Wennerlund

(Contributor)

235 views
Location: LA
DR-4277
DR Date: 9/13/2016
Published:

7-6-2019

Updated:

7-6-2019

Disaster: Floods and flash floods
Dept.: CDBG-DR
Senate Bill 2226 sponsored by Senator Marco Rubio and co-sponsored by Senator John Kennedy, Senator Bill Nelson, Senator John Cornyn and Senator Ted Cruz has directly effected the lives of 230 Louisiana families in a good way! Declined SBA Loan DOB Fix.
Contributing, Always a Two-Way Street.