Details
Project Request March 26 2019

58.1K

0
Industry: Engineering Residential | Geotechnical
Geotechnical Soil Analysis Soil type Compression etc., for new residential construction in Denham Springs LA. 70726
Linked:
Image 8 Pier / Beam with Column on 2' footers and piling. Grade beam connected footers.
Embedded are our a few new design images. Click the links to view online if they do not work from your email.
If you need any additional information about the proposed design or images of the property feel free to ask.
Thank you,
Murray Wennerlund
---
Watchdog Moderators:
You spend countless hours researching disaster recovery for the citizens of your state. You research your state leadership and it's workforce on all matters associated with disaster recovery. You make it your concern to help others by providing much needed information. You take all disaster recovery issues facing homeowners today and make them your Matters Under Review. If this sounds like you, visit Matters Under Review (MUR) for more information.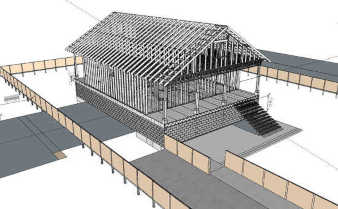 Recent Posts