Details
Project Request April 30 2019

17.5K

0
Industry: Workshop | Invitation to Bid
Homeowners are asked to use the Louisiana State Licensing Board for Contractors search to find licensed residential home builders, renovators, electricians, plumbers, HVAC, professionals. But they dont offer homeowners category selections.
I have created a search index online at www.TruckAndTools.Com that includes your company name, telephone number and email address. This will allow homeowners the opportunity to send you an invitation to bid on projects homeowners need completed. I am focusing on companies registered with the Louisiana State Licensing Board for Contractors that work within the residential homeowner markets.
I am reaching out to you for the following information.
1. What is your Primary and Secondary trade industry?
Examples: Carpeting, flooring, tile, concrete flatwork, remodel, builder, drywall, electrical, engineering, doors, windows, siding, carpentry, fireplace, foundations, framing, HVAC, insulation, interior doors, kitchen cabinets, countertops, land surveyor, landscaping, pools, masonry work, Mold remediation, painting and wall covering, plumbing, roofing, specialty abatement, subcontractor type when offing labor only, security systems, technology, solar, etc.
If your industry trade is not listed please send it to us.

2. What email address would you like bid invitations sent to?
With this information we hope to help homeowners find qualified licensed trade professionals easier, faster and in the same area as where the homeowner lives. With your help I can make a more productive search index to help your business as well as homeowners.
---
Military Heavy Equipment Operators
LA, FL, TX, PR, NC are receiving billions in US taxpayer dollars to mitigate against future flood disasters. We are looking to help your county or parish find the best clearing and dredging people. Contact us about your experience.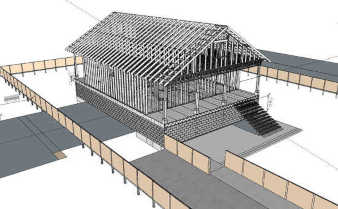 Recent Posts