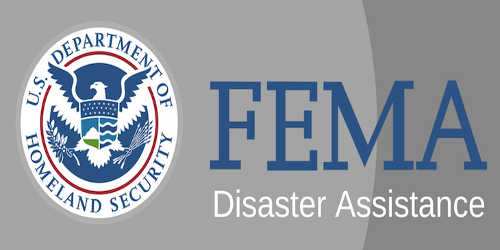 Sept. 21, 2016
FEMA is here to help you in the short term recovery processes quickly after a declared disaster. They do not have the knowledge to advise you for your long term recovery other than giving you a simple damage estimate and offering you up to SBA for loans.
They are designed to help with temporary housing and to help you find long term recovery assistance with other agencies such as the Small Business Administration (SBA).
FEMA tells you that your household needs to apply for IA and IHP grants.
FEMA sends damage determination letter called FEMA Verified Loss (FVL).
FEMA tells you to to apply to the SBA Disaster Loan program if you would like to continue with your disaster recovery.

FEMA may tell you that you must apply with the SBA and if declined by the SBA agency you will be referred back to FEMA for additional federal resources.
It is very rare this will ever happen and if it does you can expect maybe $7,000 or less in ONA (Other Needs Assistance) grants.
SBA will approve a loan for your household based on total income of $18,090 net per year.
SBA will approve your household if you have a credit score of 350 or more.
SBA will count all persons 15 years of age and older making a taxable income as part of the household income.
SBA will approve your loan based on the amount of insurance you have related to the disaster. Example: $150,000 in Flood insurance the SBA will lend that homeowner regardless of income or credit scores up to the maximum payout of the insurance policy.
SBA will approve your loan based on the collateral that was damaged and at pre-flood.
You're not told about HUD CDGB-DR grants that you may have been qualified for if you didn't apply to the SBA disaster Loan Program.
You're not told that Grants are awarded based on household income levels.
You're not told that if your household income is less than 80% AMI you will receive HUD CDBG-DR grants when they become available in about 12 months from the disaster month.
You're not told that if you take an SBA Disaster Loan that amount of the loan you are approved for will be counted as Duplication of Benefits against any future federal assistance even if you do not draw the full loan mount.
Find a group and get involved. You will hear stories about the Katrina days, the Sandy days but those are nothing when you compare the big business of today's disaster recovery processes and policy. From the Louisiana Floods of 2016, Texas, Puerto Rico, Florida, North Carolina, South Carolina, Indiana, California, Wisconsin, Illinois and more. It's easier to track by disaster number starting with DR-4263 to what disaster people are attempting to recover from today.
To make your experience with recovery a positive one we have to start off with a couple of negatives.
1. DO NOT USE SBA Disaster Loans for anything other than business loans if you have a business. You should use private banks and private lenders before any federal assistance is offered to you in the form of a repayable loan.
2. FEMA IA Grants are good, get as much as you can, keep asking for more, food, shelter, get this done.
3. FEMA IHP Grants are also go but you must know how to spend the money and if you are unemployed and don't see employment in your near future skip this money, you will have to pay it back and it will not be easy if you do not spend it on just what it's designed to help with. Home structural repairs. Read more here.
As a group of suffering from the lack of planning and the unskilled government appointed members of our disaster recovery unit I can speak for hundreds when it comes to unprofessional and total chaos within a state that has its share of disasters. Each disaster new teams make up new rules and hire new sub-contractors for hundreds of millions. Currently we are fighting the unprofessional management shipped in from North Carolina after their limited money management for Sandy victims. I can say unprofessional because management actually talks about individuals in their offices and chain mails social media posts. Not to mention their construction teams making up policy as they go. Our storms were from 2016, their policy for our recovery is still being edited Oct. 2018 and wasn't on paper until 2018. So when IEM Inc. knocks at your recovery door when not ask some of us in Louisiana for a review of their employees starting from their operations directors and licensed contractors.
You'll find more information within this pages that will help you than any FEMA center. We'll share with you just what it takes to communicate with HUD, HUD Exchange and HUD OIG when you have to report issues and believe me when I say you will suffer from the issues for years if you don't call your state government out on everything that isn't logical. For us it's like a full time job just reading reports and correcting state level government issues before they report to HUD.
FEMA grants required you to carry flood insurance. Did you get enough to justify the DOB for the next flood.

Writers Pool

When FEMA told us we had to continue to carry at least the minimum amount flood insurance or we would have to return any grant awards given by them we agreed. But did we get enough insurance? The minimum is 30,000 in coverage 1/6th replacement cost