East Baton Rouge is awarded $11.25 million for Disaster Mitigation Planning and Design work.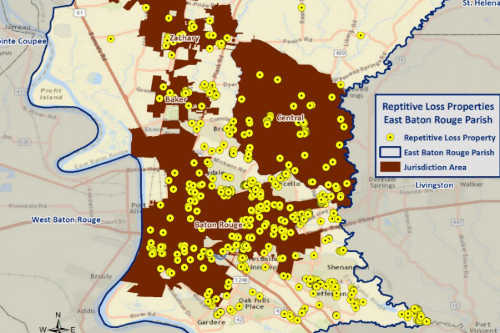 By: Murray_Wennerlund

(Contributor)

134 views
Location: LA
DR-4277
DR Date: 9/13/2016
Published:

5-29-2019

Updated:

6-8-2019

Disaster: Floods and flash floods
Dept.: MUR
It was 1953, DR-3, Floods in Louisiana, study shows water runs toward the gulf. Then in the 70s, 80s, water still flows the same direction with ponding along the way. In 1991, engineers hired to study how to dig a ditch 12 miles long asked for more money
Contributing, Always a Two-Way Street.