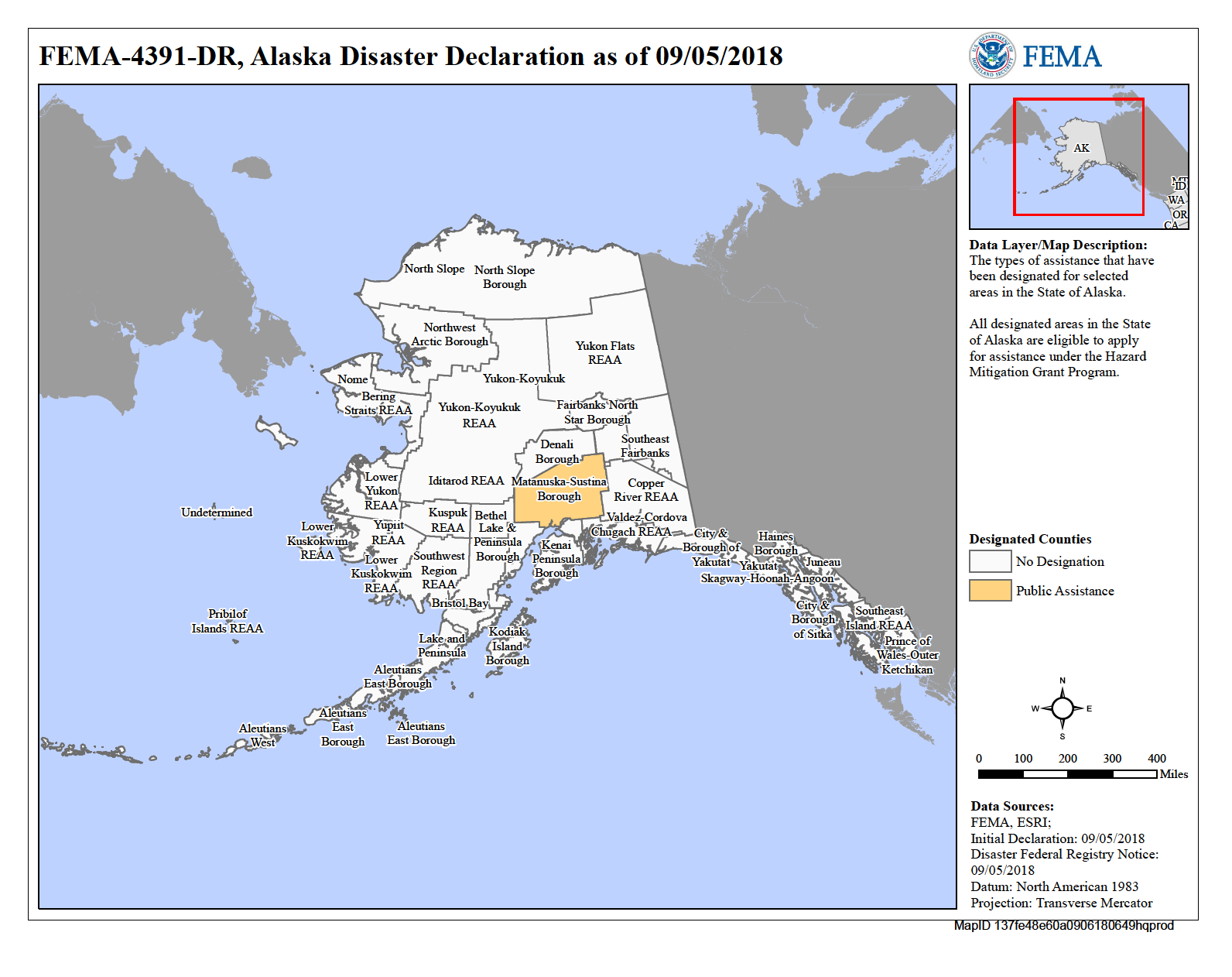 Sept. 5, 2018
DR-4391 Alaska Flooding May 11, 2018 to May 13, 2018 Major Disaster Declaration declared on September 05, 2018
Once FEMA has declared a disaster in your county, parish, city or state they will rush you into application after application. It's now time for you to say, STOP, WAIT, LET ME UNDERSTAND.
Signing up with FEMA, Safe.
Completing the FIT income / employment check is safe.
FEMA refers you to or suggests you apply for an SBA Disaster Loan to see if you qualify for additional FEMA grants. This is when you wait, stop, leave the room and read the notices we provide you here so you can make a calculated recovery disission. The amount of time you spend now may save you from losing 10's of thousands of dollars later and also could save you from bankruptcy in a very short period of time. The sound of a low interest federal assistance loan sounds great. But what if you knew about Federal Grants that are not Loans and do not need to be repaid like your SBA Loan.